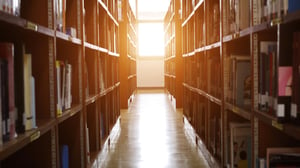 ACE Scholarship Program
The ACE Scholarship Program was initiated in 2004, and ACE has since awarded $68,000. Scholarships are made available to employees and dependents of employees and shareholders of ACE Ethanol Producer, Voting and Associate member companies and organizations. Applications for 2024 scholarships will open up next spring.
For those interested in making a financial contribution to the program, contact Anna Carpenter at acarpenter@ethanol.org or 605-306-6142.
Who is eligible?
Employees or shareholders, spouses of employees or shareholders, or dependent (children age 24 and under of employees or shareholders) of an Associate, Voting, or Ethanol Producer member of ACE are eligible.

Employees must be employed a minimum of one year as of the application deadline date.

Applicants must be high school seniors or graduates who plan to enroll, or students who are already enrolled, in a full-time undergraduate course of study at an accredited two- or four-year college or university, or vocational-technical school for an entire upcoming academic year.
How do I apply?
The ACE Scholarship Program opens an application period every spring for those who wish to apply.
When the 2024 scholarship program is open for applications, ACE will send out an email to members, send out a press release and update this page with further instructions and a link to the application.

If you have any questions about the program or the application, reach out to Anna Carpenter at

acarpenter@ethanol.org

or

605-306-6142.
ACE SCHOLARSHIP PROGRAM
2023 Recipients
ACE congratulates the 2023 scholarship recipients Elizabeth Studer, Mallory Moorman and Kaelyn Drury. Each student receives a $1,000 scholarship through ACE's Scholarship Program to help further their collegiate education.