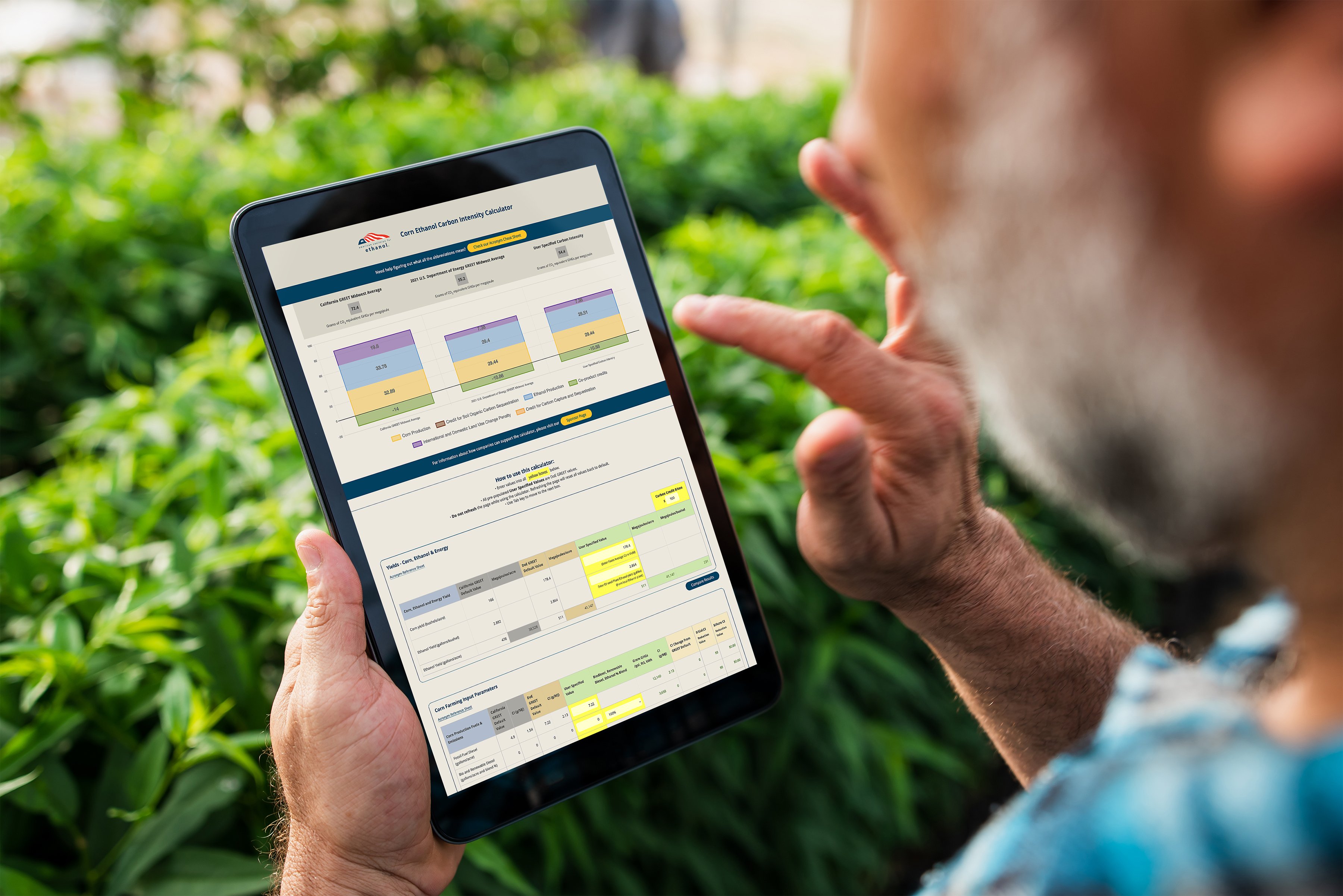 Calculate Your Unique Carbon Score
CARBON CALCULATORS
What Is Your Plant's Carbon Intensity Score?
Ethanol's carbon intensity has long been proven to beat gasoline. Now we have the means to evaluate it on a more granular, plant-by-plant basis that takes into consideration best practices both in the corn field and at the biorefinery.

We believe producers who go the extra mile to reduce carbon emissions should get extra credit for their results. If you do too, this is the place to start.

ACE has taken the most updated carbon modeling and provided a tool for producers to enter their real-world, up-to-date data to evaluate their operation's performance, while highlighting the need for farm-level practices to receive carbon benefits in clean fuel markets. Our Carbon Calculators are the first of their kind, an ACE exclusive in our industry.

We've developed two versions of the Carbon Calculators: Simplified and Detailed. Get a taste of the basics with the simple version first, then login to our detailed calculator to see the full impact of your unique operation.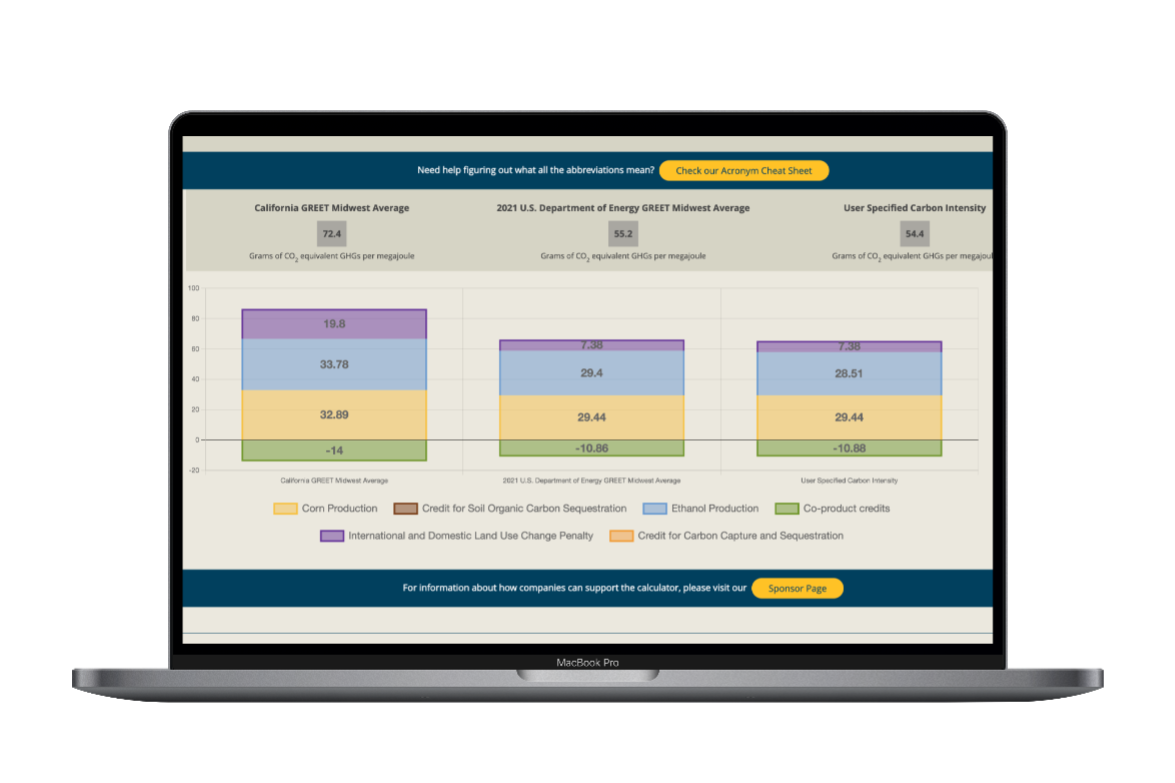 IN-DEPTH
Detailed CI Calculator
Enter your own unique data to better understand the carbon intensity (CI) of your farms and ethanol operations, or show your clients what your technology or service can lower their score.
DETAILED CALCULATOR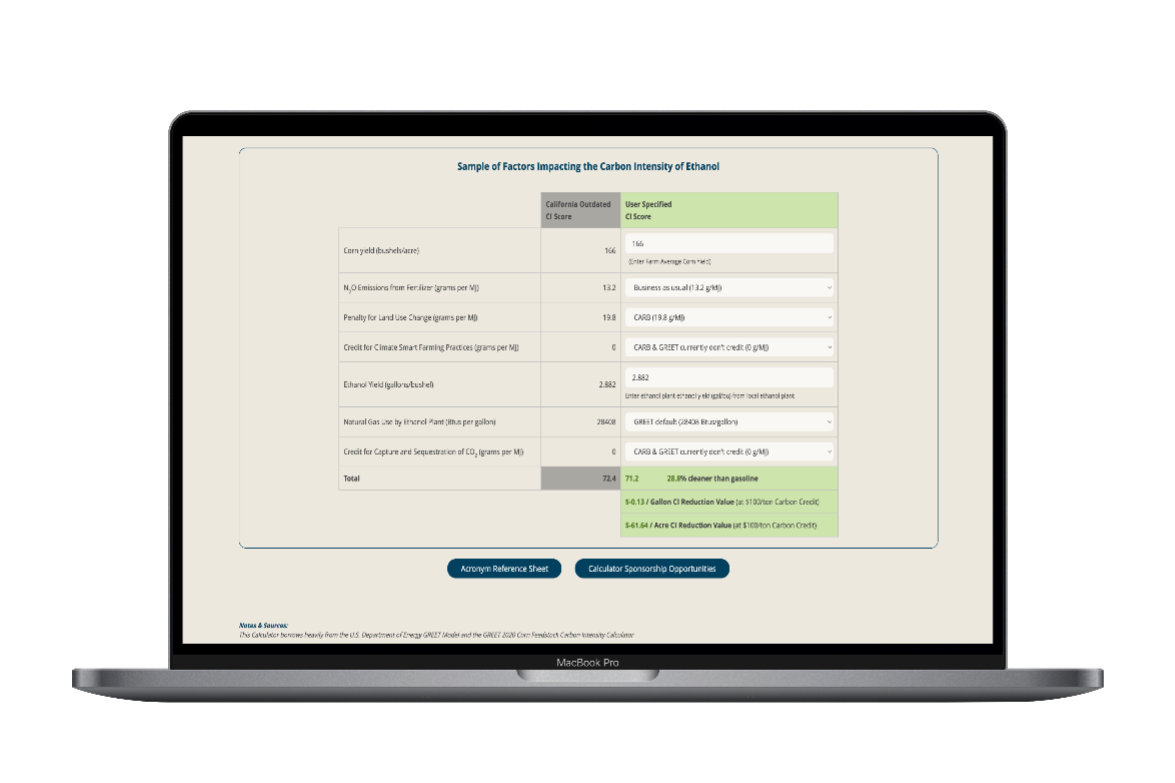 THE BASICS
Simple Carbon Calculator
A tool for media, policymakers - anyone new to learning about the factors impacting the CI of ethanol.
SIMPLE CALCULATOR