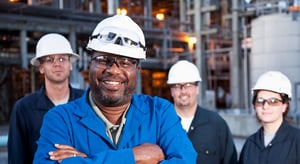 Join ACE
Voting Membership
Shape the future of ethanol with a vote at the ACE Annual Meeting and the opportunity to serve on the ACE Board of Directors and committees. If your business is in the game, a Voting Membership puts you on the field. Fill out this form and submit your payment today.
Voting Member Benefits
Reduced membership registration for ACE conference, select industry events
Priority choice of conference sponsorship opportunities - Sponsorship Brochure
Opportunity to submit abstracts for ACE conference agenda
Voting privileges at annual meeting
ACE emails on public policy, market development, key industry news, and social media promotion
Public relations support
A listing in the membership directory
Opportunities to participate in ACE webinars on industry related topics
Opportunities to participate in actionable items to further the ethanol industry via ACE's Action Center
Receive 10 complimentary copies of Ethanol Today magazine
Opportunity to highlight company events/activities in in Ethanol Today magazine
Option to submit a "New Member" or "Member Project" column for Ethanol Today magazine
Reduced advertising rates and preferred placing in Ethanol Today magazine – Media Kit
Option to submit a "Carbon" or "Bio Biz" column for Ethanol Today magazine – details here
Option to sponsor ACE's carbon intensity calculator, obtain a directory listing – Sponsorship Prospectus
Join ACE as a Voting Member
ACH Payment
At ACE, we strive to simplify your experience and enhance the convenience of your membership journey. One way we achieve this is by offering the option to pay your membership fees through ACH (Automated Clearing House) transactions. ACH payments provide a seamless, secure, and efficient method for handling your financial transactions, ensuring your membership process is hassle-free.
Benefits of Opting for ACH Payment:
1. Convenience: Enjoy the ease of automatic payments directly from your bank account. No need to worry about manual transactions or missed payments.
2. Security: ACH transactions are highly secure, offering you peace of mind knowing that your financial information is handled with the utmost care.
3. Cost-Effective: ACH payments often have lower processing fees, allowing you to maximize the value of your membership without unnecessary expenses.
4. Timely Renewals: Ensure your membership stays active without interruptions. ACH payments help in timely renewals, so you can continue enjoying uninterrupted access to ACE resources and benefits.
By choosing ACH payment, you're not just simplifying your life; you're also supporting ACE in its mission to drive renewable energy initiatives forward. Your contribution through ACH ensures our collective efforts remain focused on creating a sustainable future for all.