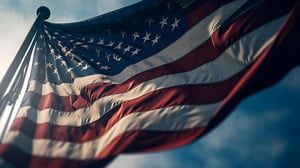 History and Victories
Over 35 Years of Grassroots Advocacy
ACE was formed over 35 years ago largely by visionary farmers and agribusinesses that believed ethanol would give farmers a value-added market opportunity and help revitalize the struggling rural communities depending upon agriculture.
When corn prices fell below $2 per bushel in the mid-to-late 1980s, farmers were looking to add value to their crops. Without any template or precedent – and long before the explosion in clean technology or mainstream enthusiasm for sustainability – brave individuals came together and committed their own money and time to rescue their families, neighbors and communities by building ethanol plants.
One of these brave individuals was Minnesota farmer Merle Anderson who traveled with his banker to Lincoln, Nebraska, to learn more about ethanol, and he came back with evangelistic passion. With the help of others, Merle devoted blood, sweat and tears to form ACE as a true coalition, a big tent for organizations and people from all walks of life who believed ethanol could help lift farmers and rural communities out of the economic doldrums they were facing at the time. Today, ACE represents nearly 200 member companies across the nation, including ethanol producers, commodity organizations, rural electric cooperatives and industry vendors.
In the early days, ACE helped farmers organize and invest in ethanol production projects and promoted the adoption of state-level policies to support the use of ethanol-blended fuel.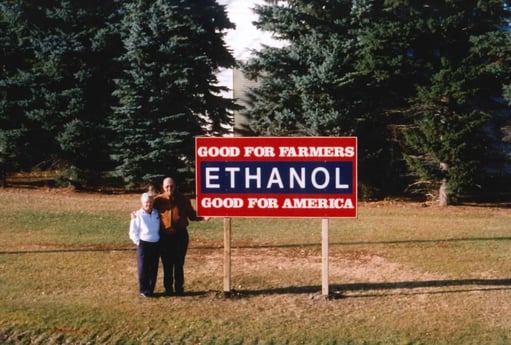 Pictured above Merle Anderson and his wife Leona. Merle passed away in 2018 at the age of 97.
One of ACE's first major initiatives was "Operation Prairie Fire," which persuaded state government fleets to use ethanol-blended fuel. Later, ACE got involved in public policy at the federal level and engaged petroleum marketers nationwide by developing the industry's first market development campaign. Today, ACE is focused on developing markets for E15 and flex fuels, defending the Renewable Fuel Standard, and securing low carbon fuel market access for farmers and ethanol companies. A common thread throughout the over 35-year history has been to provide grassroots-driven leadership.
Read more for some highlights of ACE in action over the past 35 years and where we're headed.
Market Development & Government Affairs
ACE was the first to make market development a major nationwide priority, the first to directly engage retailers about selling ethanol-blended fuel.
Launched Flex Forward, a campaign featuring retailer-to-retailer interaction about how to succeed and profit by offering E15 and flex fuels to consumers.
ACE was the first organization to support enactment of the Renewable Fuel Standard and played an instrumental role in getting the RFS signed into law.
Cofounded the Midwest Clean Fuels Initiative, bringing more than 30 diverse stakeholders together in support of a

blueprint

for policymakers to craft low carbon fuel legislation.
Built industry-exclusive "Flex Check" tool – an E15 compatibility tool available for retailers nationwide to see if their equipment is already ready.
Cosponsored and coordinated the "Optimal Ethanol Blend-Level Investigation" with the U.S. Department of Energy, research done by the University of North Dakota Energy & Environment Research Center and Minnesota Center for Automotive Research in 2007.
ACE cofounded and managed the Blend Your Own Ethanol Campaign with the Renewable Fuels Association in 2009, investing over $1.5 million in private donations to install approximately 5,000 E85 dispensers and nearly double the number of gas stations offering E85 during the campaign.
Helped advise USDA-Rural Development in 2010-2011 on the use of REAP funds to support biofuel infrastructure, on the creation of the Biofuels Infrastructure Partnership (BIP) in 2015, and currently provide support for the Higher Blends Infrastructure Incentive Program (HBIIP).
Annual grassroots 'Biofuels Beltway March' or Washington DC Fly-in & Government Affairs Summit has become a must-attend event for many in the industry for over a decade.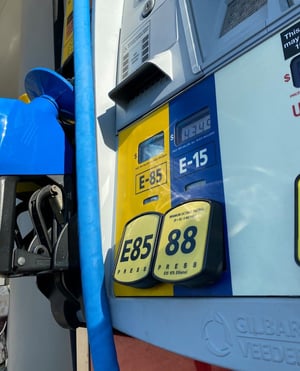 Education & Carbon Initiatives
Power by People ad campaign spotlighted the people who encompass the heart and soul of the industry and why ethanol is here to stay.
Manage and publish the bimonthly Ethanol Today magazine with nearly 2,000 print subscribers and broad online presence for over 20 years.
Regularly engage Argonne National Laboratory scientists with respect to updates to the GREET model.
Authored "How to Properly Value the Low Carbon Benefits of Corn Ethanol" White Paper in 2018 – referenced in academic studies (Harvard/Tufts).
Co-authored principles for low-carbon fuel market regulators to use in providing carbon credits to farmers and biofuel producers for climate-smart agriculture practices
Developed calculators to estimate carbon reduction and economic benefits of ethanol.
Awarded $7.5 million in 2021 from USDA-NRCS to support the "Expanding Soil Health Through Carbon Markets" Regional Conservation Partnership Program (RCPP) in partnership with SDSU, South Dakota Corn Utilization Council, Dakota Ethanol, and Cultivating Conservation.
Launched a hybrid electric flexible fuel vehicle project to demonstrate low to net-zero carbon vehicles powered by ethanol already have lower lifecycle GHGs than plug-in electrics and could reach net-zero long before EVs on the market today.