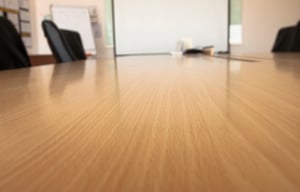 ACE Board of Directors
LEADERSHIP
ACE members can rest assured they're well-represented by the resolve, expertise and experience the board members bring to the table.
Dave Sovereign
President
Golden Grain Energy
Troy Knecht
Vice President
Redfield Energy
Ron Alverson
Treasurer
Dakota Ethanol
Chris Wilson
Secretary
Mid-Missouri Energy
website
Chris Studer
Executive Committee Officer
East River Electric Power Cooperative
website
John Christianson
Executive Committee Officer
Christianson PLLP
Rick Schwarck
Absolute Energy
David Kolsrud
Badger State Ethanol
Randy Gard
Bosselman Enterprises
Bill Dartt
Cardinal Ethanol LLC
Wayne Garrett
Chief Ethanol Fuels
Harmon Wilts
Chippewa Valley Ethanol Company
Kenton Johnson
Granite Falls Energy
Scott McPheeters
KAAPA Ethanol LLC
Reid Wagner
Nebraska Ethanol Board
Brian Vasa
Nebraska Power District
Dave Ellens
South Dakota Corn Growers Association
"I am proud and privileged to serve on the ACE Board of Directors and have especially been grateful for the role ACE plays in promoting the low carbon benefits of corn ethanol, most recently through the new Carbon Intensity Calculator. Some of the most satisfying work I have ever done is collaborating with ACE staff and members to highlight how ethanol is part of the climate solution."
Learn More
ACE is grateful for the leadership and guidance of the dedicated active volunteers who make up our board of directors and represent the grassroots diversity of our entire membership. Learn more about ACE.