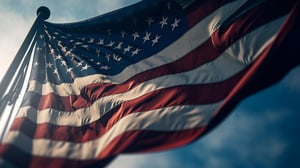 About ACE
AMERICAN COALITION FOR ETHANOL
Ethanol's Here and Now
The American Coalition of Ethanol (ACE) leads the clean-fuel present for a low-carbon future. We spark collaboration between producers and technology innovators. We build bridges between rural communities and policymakers, between farmers and environmentalists, between retailers and drivers. In other words, we promote understanding and alliances that create opportunities for all Americans.
It's a call we've answered longer than anyone in renewable fuel. And though we're proud of our 35+ year record of achievement, we say the most exciting time to be part of this industry is right now.
ACE is a home where ethanol producers join with farmers, consumers, researchers, technology firms, Main Street businesses, automotive companies, cellulosic biofuel leaders, investors, rural electric cooperatives, and businesses that supply and benefit from the ethanol industry.
There's a place for you here, too.
ACE's Initiative for Members
ACE's strategic plan Accelerate aims at sparking new demand and value for ethanol using a proactive approach to spur growth in our industry.
Join the Cause
Your home is here. Stand with the people of ethanol and help lead the clean-fuel present to build a low-carbon future.
Join ACE
Stay Informed
Keep on top of the news, initiatives and events ACE leads. Read through the latest updates.
ACE Press Releases
History and Victories
Learn how, for over 35 years, ACE has made a difference for ethanol producers, farmers, American consumers and all the places they call home.