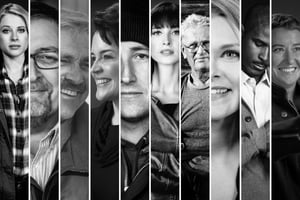 Community
Power by People
Ethanol is unique among all renewable energy: It builds community. That's because communities built ethanol.

As you travel across the Heartland, you'll find most American ethanol plants are the result of investment by local farmers and townspeople who took a stand to save their communities by creating new opportunities for their neighbors. The biorefineries they build support thousands of high-skill, high-wage jobs and boost the rural communities they call home.

An ethanol plant is a statement about the community — one of self-reliance, commitment, and hope. That's why we say "optimists wanted." At ACE, we represent the individuals and families who live those values every day. And we think you might like to meet them.