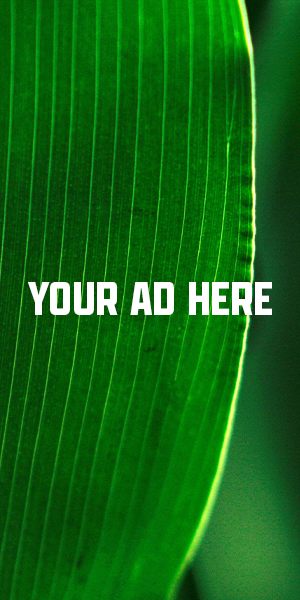 Global Ethanol Summit draws leaders from around the world; many also embark in post tours across the Midwest to experience the U.S. ethanol supply chain firsthand.
The U.S. Grains Council (USGC) in October hosted its Global Ethanol Summit (GES), which included participants from more than 40 countries with the objective to increase global momentum for decarbonization through expanded ethanol use. The Summit concluded with several post-tour events across the Midwest, including a trade mission with representatives from Costa Rica, Guatemala and Panama to see South Dakota's ethanol supply chain as these countries consider implementing ethanol-gasoline blending programs in 2024-2025. The American Coalition for Ethanol (ACE) hosted this tour along with the USGC and the South Dakota Corn Utilization Council.
Global Ethanol Summit
Before embarking on the South Dakota tour, the USGC requested ACE Chief Marketing Officer Ron Lamberty bring his hybrid electric flex fuel vehicle to the GES in Reston, Virginia, as several countries consider implementing hybrids that run on ethanol blends.
"We launched a first-of-its-kind demonstration project in 2021 to disrupt the 'EV-only' narrative by showing a standard hybrid vehicle powered by ethanol blends can have lifecycle greenhouse gas emissions as low or lower than plug-in electrics and is likely to reach net-zero long before BEVs," Lamberty says. "I'm glad the USGC saw this as an opportunity to show other countries an example of an ethanol hybrid as they consider bringing in these vehicles to meet their climate goals."
"The Global Ethanol Summit is an opportunity to generate renewed international visibility in bioethanol for transportation, energy needs and emerging biobased chemicals," says Mackenzie Boubin, U.S. Grains Council's Director of Global Ethanol Export Development. "The conference agenda, coupled with these interactive and robust post tours that allow participants to view the ethanol supply chain up close, make a compelling touch point for countries pursuing their own bioethanol initiatives."
South Dakota Experience
The participants in the post South Dakota tour attended the GES and then traveled to South Dakota to engage with key players of the ethanol supply chain, witnessing the whole process of turning corn into ethanol, as well as getting that ethanol to the consumer. The delegation was comprised of public officials, including representatives from the Ministries of Mines and Energy, Environment and Agriculture and representatives from the private sector and the agricultural industry. Lamberty and Federico Salcedo, USGC Ethanol Consultant for Latin America, guided the delegation on tours of a farm, two ethanol plants, fuel stations, a rail receiving and blending facility and a pipeline terminal over the course of two days.
"Being able to learn first-hand about ethanol production, processing and marketing stages helps these delegations and countries identify the economic, social and environmental opportunities of ethanol blends," Salcedo says. "The U.S. Grains Council is committed to showcasing the United States' experience with other countries, such as Guatemala, Costa Rica and Panama, that are considering starting in the near future ethanol-gasoline blending programs."
The South Dakota Corn Utilization Council also partnered with ACE and the USGC on the tour. "It was great to see this delegation visiting South Dakota to learn more about ethanol production and possibly blending ethanol into their own fuel supply," says Chad Blindauer, President, South Dakota Corn Utilization Council. "With so much of our corn going into ethanol production, we are more than happy to show potential customers how clean burning ethanol will help with their environmental and fuel supply issues."
Back in 2019, ACE, USGC and the Iowa Renewable Fuels Association co-hosted a successful tour across Iowa with a delegation from Mexico. "The model we used helps marketers and nations considering ethanol see how the ethanol supply chain has developed, and more importantly, gives delegates opportunities to talk to people working with ethanol every day, who often dispel a lot of the myths that exist all over the world, not just in the U.S.," Lamberty says. "By coming to South Dakota and seeing the process from the corn field to the fuel pump, diverse groups of stakeholders can visualize what is possible and hopefully shorten the time it will take to implement ethanol blending programs in their countries."
Day One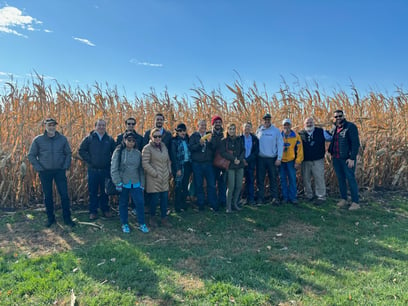 On day one, the group visited the farm of Ron and Keith Alverson near Chester where they implement conservation practices on the corn they grow, Dakota Ethanol's 97-million-gallon-per-year plant near Wentworth, and Vollan Oil, a bulk fuel broker, transporter and retailer in Baltic.
Ethanol was a "title event," Keith Alverson says, for agriculture. There was before ethanol and after ethanol when it comes to the impact it's made on our local economy and the farm economy. Corn is worth four times as much since the ethanol market emerged nationwide, and for the Alversons, their focus is on producing low-carbon corn.
"We've been able to improve our soil organic carbon from say about 2 percent, to over 4 percent now, and that improves productivity, increases water-holding and nutrient-holding capacity and overall sustainability," says Ron Alverson.
Every year, the Alversons compare their farm's corn production carbon intensity (CI) with the U.S. Department of Energy Argonne National Laboratory GREET model Midwest average for the CI of corn production. The Midwest average is about 29.3 grams per megajoule whereas Keith's and Ron's farm boasts a 2.9 grams per megajoule rating because of the sustainability practices they've incorporated over the years.
After the Alverson farm, the group traveled the short distance to Dakota Ethanol's member-owned 97-million-gallon-per-year facility near Wentworth where the Alversons deliver their corn. Dakota has over 1,000 member owners, mostly farmers from the local area who also deliver corn into the plant.
Like Ron and Keith, Dakota Ethanol is focused on delivering low-carbon ethanol to participate in the carbon markets on the West Coast. They achieve their low CI score through plant efficiencies and by producing about two-thirds of their distillers production as wet distillers, which requires little or no drying and is sold to area livestock producers. While the Alversons and other farmers don't get credit for their low carbon activity in the fuel that Dakota Ethanol makes, ACE has partnered with Dakota Ethanol, South Dakota State University, South Dakota Corn Utilization Council and others to utilize USDA funding to make sure farmers get credit in the future for their climate-smart farming practices.
Day one wrapped up at Vollan Oil's Midway Service gas station and fuel delivery business in Baltic, where Bruce Vollan has served as the Operations Manager since 1989 when he took over the operation from his parents who bought the property. Bruce sells E85, E30 and E15 at his station. "We flipped the switch on this thing, and overnight it was double the business," Vollan recalls. "This is not a hiccup. It's not a fluke. When we consistently sell, as a percentage of all our gallons of fuel, 17 percent to 27 percent ethanol, you see that consumers see the value in this product."
Day Two
The second day started with visits to the NuStar Energy pipeline terminal and a new Get-N-Go fuel station in Sioux Falls, and after touring POET's 125-million-gallon Chancellor plant, the tour concluded at POET headquarters back in Sioux Falls.
NuStar owns 2,920 miles of refined product pipelines and 2,050 miles of crude oil pipelines, as well as 5.6 million barrels of crude oil storage capacity, which comprises their Central West System. In addition, they own 2,495 miles of refined product pipelines, consisting of the East and North Pipelines, and a 2,000-mile ammonia pipeline, which comprise their Central East System. The East and North Pipelines have a storage capacity of 7.4 million barrels.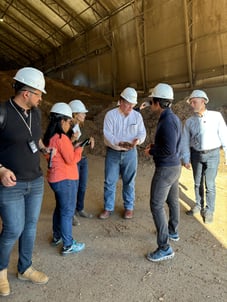 At the Get-N-Go fuel station, the delegation was able to take a good look at Lamberty's hybrid, as well as load up on plenty of gas station snacks before heading out to tour POET's plant.
POET Bioprocessing - Chancellor utilizes over 35 million bushels of locally grown corn and processes it into 125 million gallons of bioethanol and 56,000 tons of POET's distillers grains with solubles (DDGS) on an annual basis. Chancellor is unique because it can produce energy used at the plant through a solid waste fuel boiler. The fuel boiler utilizes several hundred tons of wood waste chips each day and captures and utilizes methane gas, a natural byproduct from the Sioux Falls Regional Sanitary Landfill.
After touring the plant, the group headed back to Sioux Falls to attend a presentation at the POET headquarters about biofuel production in the U.S. and its potential across the world, as well as how to combat some of the common myths that arise surrounding ethanol production and use.
Takeaways
According to Salcedo, the South Dakota ethanol field experience was very successful, and delegates returned home with a greater understanding of the U.S. ethanol industry and the opportunities derived from ethanol-gasoline blending in their countries.
"During two full days, participants from the private and public sectors learned first-hand about ethanol production's positive impacts on American farmers and the environmental, technical and economic advantages of having cleaner fuels," Salcedo says. "Reading and hearing about the positive effects of ethanol in multiple stages of the production and marketing chain is one thing. Still, it is something different and quite enriching to live it and experience it directly with those who make this industry a reality."
"These delegates' countries have plans to blend ethanol to help reach climate goals and are battling the same ethanol misinformation and fearmongering we've fought for decades," Lamberty says. "Now, after seeing ethanol in tanks and equipment similar or identical to their home countries, as well as dispelling other myths by asking pointed questions to people who handle and sell ethanol every day, these delegate leaders can return to their countries with confidence and certainty as their nations move forward with ethanol blending programs."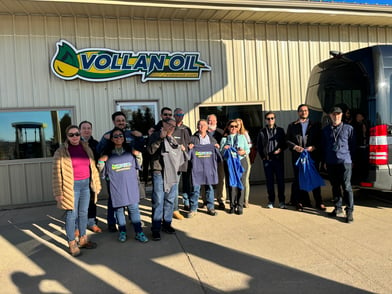 Testimonies from Delegation Participants
"We're trying to implement E5 then move to E10 in Panama next year, so I came to see how everything takes place throughout the value chain," says Paula Mesé, Hydrocarbons Specialist, National Secretariat of Energy – Panama. "For me, it was very important to see it directly from the people who are the main actors in this supply chain, so we can replicate this in Panama."
"I have been working in the alcohol sector for the last 25 years, and I have been involved from the perspective of sugar mills, alcoholic beverages and now export, but I have never experienced corn-based ethanol," says Ronald Arias, Operations Manager, Sugar Cane Agricultural & Industrial League – Costa Rica. "I take back with me this conviction that the use of ethanol in gas is very beneficial for everybody — for the planet, the consumers, the producers, the farmers and the industry."
"It was very enriching for me to talk one on one to farmers who produce corn, to the engineers at the ethanol plants, to the drivers that transport it, and the person at the gas station who sells the product," says Asdrubal Bolaños, Liquid Biofuels Coordinator, ARESEP Public Utilities Regulatory Authority – Costa Rica. "Even though I'm a chemical engineer, seeing every part of the supply chain was very educational, and what is very important in terms of my country is seeing how pre-blended ethanol with gas is transported to different gas stations and stored already blended."
Guatemala is in the process of implementing E10 by Jan. 1, 2025. According to a member of the delegation, Guatemala will have 70 million gallons of fuel ethanol demand per year and is currently producing about 65 million gallons of sugar cane ethanol, mainly for export with smaller amounts used in domestic beverage and pharmaceutical industries.
"For us, we very much appreciate this opportunity, because in Guatemala we are in the process of implementing an E10 mandate in our country," says Ivanova Ancheta, Executive Director, Association of Alcohol Producers of Guatemala. "Seeing the ethanol production process in particular at the plants we toured provide great examples for the producers in Guatemala to learn from this experience and apply it in our country."
"It's very inspiring to see everything that's being done in the U.S. across the whole ethanol value chain and the promising future of ag and biotech companies," says Rennatto Tible, Head Legal Counsel, Grupo Pantaleon - Guatemala. "This experience is very valuable for our regional governments at this juncture, because we are about to adopt blends with ethanol and gasoline, so a lot of the old myths that have been proven wrong for decades in countries are resurfacing. I hope to have the collaboration between the U.S. Grains Council, our international friends, and other associations, such as ACE, that promote biofuels help us along in this delicate moment for our programs in Central America."